WHY ARE PEOPLE INVESTING IN LUXURY RESIDENCES?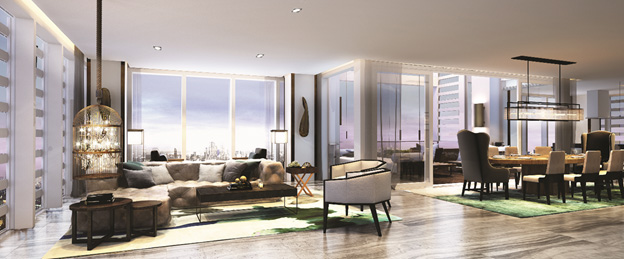 WHY ARE PEOPLE INVESTING IN LUXURY RESIDENCES?
As India moves towards becoming the youngest nation in the world by 2020, almost 64% of its population is going to determine the socioeconomic developments in the country as the future workforce. In the realm of real estate in India, the young working adults are already setting the trend of investment in luxury properties in a number of ways.
Cities are overflowing with a pool of talent from different regions and these town dwellers are transforming the math of the capital spending on luxury homes for good. Owing to an increase in the standard of living of the young workforce across various industries, especially IT professionals and entrepreneurs, the rise in the demand for luxury housing such as serviced apartments, residential villas or lavish flats has been substantial.
A strong inclination for comfort and convenience as opposed to the bare minimum necessity of four walls under a roof, coupled with an increased disposable income, is dictating the decision-making process of the millennials. As a result, they are choosing to invest in the luxury real estate for a number of reasons; here are the top five features that encourage people to buy luxury properties.
1. A luxury home means more than just a postal address.
Living in the home of his 'dreams' is actually finding some real ground for the new-age luxury home buyer. Owning a house in a posh locality is a matter of pride and prestige for him. The societal constructs link luxury homes directly to the occupants' status symbol which brings to them a sense of satisfaction and delight.
2. Most luxury properties are away from the commotion of the city.

Having spent one half of his day in the hustle bustle of the workplace, meetings, and another half in the middle of the city's traffic jams, a quiet night with family or friends is what a person expects from his home. Since a lot of real-estate providers are constructing luxury residences in the suburbs, investors can find all the composure and peace they expect from their homes.
3. Luxury apartments come with a whole bunch of ultra-modern amenities.
People, rightfully, want to get the best value out of their hard-earned money when they invest in a house today. With elegant interiors, ship-shape exteriors, and top-of-the-line facilities such as LED TV sets, Wi-Fi connectivity, modular kitchen spaces, adjoined parking compounds, et al. luxury properties offer all that is required to make life more comfortable and classy at the same time.
4. State-of-the-art services and complete security is another primary benefit.
Luxury estate builders equip their housing projects with all the essential services such as gyms, spas, swimming pools, lawns, restaurants, and much more, thus bringing every commodity a stone's throw away from the residents. Also, 24/7 security is given due importance and financing for such homes with highly trained security staff, adequately installed CCTV cameras, and other high-tech security devices.
5. Accessibility to a better neighborhood is a big plus for luxury home dwellers.
Besides lower saturation of residents in the buildings, luxury housing societies can also provide a healthier and cleaner environment for people, more importantly for their children. Modern day luxury home buyers look forward to socializing with people who they share their style and stature of living with, thus preferring flats in a good neighborhood.
6. Luxury homes tend to have a promising investment value in the future.
There is no denying the fact that with the growth of employment prospects in the coming years, overall wealth of the investors and hence demand of the luxury real estate would also see an upsurge. Those who are investing in luxury properties today will definitely experience the capital benefits tomorrows such as increased land value, and savings on mounting rental expense, etc.
Why and where should you invest in the luxury real estate in Bangalore?
Bangalore is increasingly becoming popular amongst the millennials. The Silicon Valley of India offers the perfect blend of job opportunities, a lavish lifestyle, utilitarian commodities, and sagacious investment options, which is why you should invest in real estate in the city.
Nitesh Land is one of the leading luxury real estate brands in the city and the country, which is known for designing sumptuous spaces for homes, hotels, retail and office buildings. Committed to developing superior quality properties, Nitesh Land deliver innovative landscaping, superior designs, classy exteriors, and nifty interiors with their luxury residences.
With numerous sophisticated developments in its portfolio, the company has worked on some of India's most prestigious projects. Nitesh Land has successfully created its own brand space in the market with names such as the Apollo group, Citi group, HDFC, etc. associated with it as investing partners. Providing an amalgamation of technological with environment-friendly systems, they have designed their luxury homes with the best of 'Green Architecture' and no compromises on comfort, style or quality.