Founder's Message
TO BE THE BEST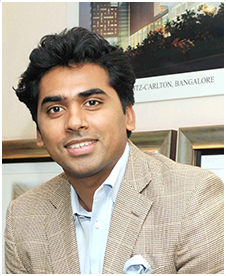 When I started Nitesh Land, there was no grand vision. I was just trying to put a deal together in a Property where we had a Bill Board and complications on legality. When the first Nitesh Land Property was signed – my vision for the future was simply to make in enough cash today to pay yesterday's bills.
Today our vision for the future is clear. We want to be the best – that means being your first choice to shop at our mall, stay at our hotel or lease our office space.
We want to ensure you get the best quality products, interior designed spaces, best amenities, best architecture and top-quality asset management services.
Sincerely,
Nitesh Shetty
Founder & Chairman
Nitesh Land
---
TRUE LUXURY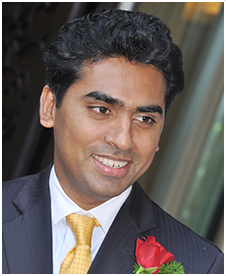 At Nitesh Land, we have always regarded Luxury in the context of the experiences we provide our customers and guests. The gift of living a luxurious life is to live in a state of great comfort. To an outsider, the idea of living luxuriously may appear extravagant or unnecessary – but it is interesting to note that defining what comfort or extravagance is, changes depending upon one's time in history, one's circumstances, and one's personal economic situation and the world economic situation.
Let it be our 5-Star Hotels with their global dining options, beautifully designed SPAs or elegant Guest Rooms with fabulous lobbies, top-notch amenities, award-winning architecture or impeccable asset management – we have continuously striven to perfect the art of delivering luxury.
At Nitesh Land, the luxury lies in our ability to meet individual needs while exceeding expectations consistently for every customer of our Hotel or every Shopper in our Shopping Malls. It is a kind of luxury that is timeless.
Sincerely,
Nitesh Shetty
Founder & Chairman
Nitesh Land
---
VALUE OF TRUST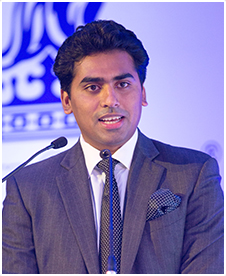 I am often asked about the secret of our success. There is no secret. The essentials for success are well known…. Hard work; Perseverance; Concentration on a clear goal; Belief; Pride and enjoyment in what you are doing. But the most vital element that I believe underwrites all aspects of success is "Ethics".
Unfortunately, there are those who say Ethics in business is peripheral, if not irrelevant – but this has not been my experience. For me, any business agreement is a relationship rooted in Trust and Trust is the emotional capital of a Company. It is crucial to customer loyalty and to create a reliable brand name. It rises or falls with our reputation – unseen, but a decisive factor in most business transactions.
They say Trust takes years to build, seconds to break and forever to repair. You can rest assured that when you deal with Nitesh Land, our people will provide you with an experience that is unparalleled in the Real Estate space.
We thank you for your continued trust.
Sincerely,
Nitesh Shetty
Founder & Chairman
Nitesh Land
---
PRIDE OF PURPOSE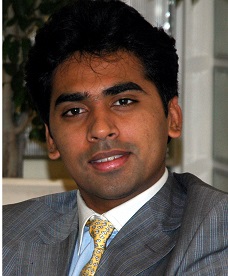 Each of us at Nitesh Land takes great pride in the work we do. Whether we are hosting you at our Hotel, Helping you shop at our Shopping Centers, or Simply perfecting your morning walk in one of our Gardens. We know it is the thoughtful nuances and attention to detail that make all the difference.
Our employees have never been afraid to aim high, knowing that each and every member of the team has an important role to play in delivering the best product and memorable experiences.
Our focus and attention to detail from Interiors to Design to Landscape is what we love to do. This pride and enthusiasm are contagious and we hope you always feel it when you touch any of the Nitesh Land Products.
Sincerely,
Nitesh Shetty
Founder & Chairman
Nitesh Land
---
THE GOLDEN RULE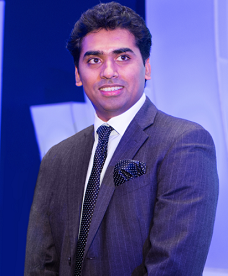 I recently read an opinion editorial in the New York Times written by the Pulitzer Prize-winning American Journalist and Author – Thomas Friedman about the changes reshaping today's world. The least of these changes is the way information today is generated, stored and shared, resulting in a world that is not just interconnected, but interdependent.
His conclusion was that the right strategy, in fact, the only strategy – to successfully deal with these changes is to deepen and strengthen our connections. "In short, there's never been a time when we more need people living by the Golden Rule," Friedman wrote, "Because, in today's world more people can see into you and do unto you than ever before".
To me, it was a powerful endorsement of the Nitesh Land brand. At Nitesh Land, we have always been guided by values of humility, integrity and respect with how we work with each other and have striven to treat others – all others – the way we would wish to be treated ourselves. It is a philosophy that has brought us much success.
As we look to the future, it gives me great confidence and personal pride that no matter how much the world may change, you can rely on Nitesh Land to behave in accordance with these values.
Sincerely,
Nitesh Shetty
Founder & Chairman
Nitesh Land
---
COMMITMENT TO QUALITY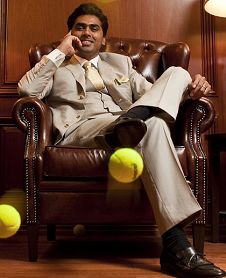 At Nitesh Land, we have always believed in uncompromising quality as a measure of excellence. Our commitment to quality is integral to everything we do and is reflected in our thoughtful efforts to create extraordinary spaces for our Guests and Clients.
Although Nitesh Land Properties are known for their stunning beauty and iconic elegance, we strive to spend time to ensure softer aspects like the maintenance of the Swimming Pool, Manicured Gardens, Well designed lifts, and Comfortable Lobbies are designed to ensure you have a great experience.
As we add Properties, we remain committed to creating inspiring spaces that deliver the highest standards of Design and Quality.
Sincerely,
Nitesh Shetty
Founder & Chairman
Nitesh Land
---
EARLY VISION
Empower the company to reach great heights and achieve greater results- a mission that is imbued and etched within us, that enables us to raise our performance and attain a status very few have accomplished. Firmly equipped with a commitment, to reinvent our capabilities which will enable us to become one of the biggest real estate developers in the nation.
Sincerely,
Nitesh Shetty
Founder & Chairman
Nitesh Land