Ultra Luxury Homes in Bangalore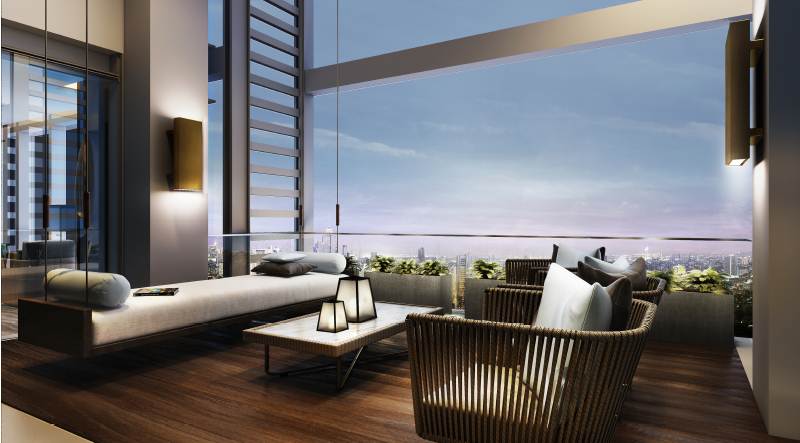 Not Just Luxury… Go For Ultra-Luxury
While the real estate sector, in general, has slumped leading to a pile-up of inventories, ultra-luxury projects have grown as more and more Indians are willing to pay the price for high-end designs and amenities. And leading this growth in South India is Bengaluru, the hub of the country's IT and ITES sectors.
Ultra-luxury projects comprise centrally airconditioned towers with electronic access control and dedicated concierge services. New technologies, impressive designs and latest architecture in collaboration with internationally acclaimed architects and designers are sought after. Incorporating all of this into an approach for superior design, Nitesh Land is a leading brand in the luxury real-estate segment.
From the design-driven, cutting-edge facades created in collaboration with the world's best architects, to the flawless interiors, our brand can be sensed in every aspect of the properties that bear our name. With each of our properties, we continue to raise the bar of super luxury living consistently.
A marriage made in heaven
In a competitive marketplace, the architects and designers could be the differentiators between one property and the other. Branded luxury residences, the address of the rich and famous in India, have resulted from a classic marriage between Indian property developers and internationally acclaimed architects and designers.
At the ultra-luxurious duplex residences of Nitesh Logos, we offer a life of unsurpassed luxury, timeless elegance and flawless precision. The project is a fine blend of interiors and landscape designed by Warner Wong and Belt Collins from Singapore.
Give me green!
As buildings account for a third of global emissions, it has become imperative to consider their environmental impact. In general, a green building uses less energy and is built with more sustainable building materials compared to a traditional building. [You could give links to blogs 5 and 6 here.] Apart from using natural light and renewable energy sources, these constructions harvest rainwater, recharge the ground water, and reuse waste water through treatment. With growing concerns over health and environment, green buildings in India are expected to grow from the current 1.7 billion square feet to 3.0 billion square feet by 2020.
We, at Nitesh Land, take our social responsibilities very seriously. In addition to providing accident- and injury-free conditions, we are committed to creating a significant impact on the environmental footprint of our buildings. Our projects such as Nitesh Madison Square, Nitesh Park Avenue, Nitesh Logos, Nitesh Knightsbridge are a unique blend of technology and eco-friendly measures that are easy on the environment without compromising on comfort. One of our projects has also been awarded Gold pre-certification from Indian Green Building Council (IGBC) Green Homes Rating.
Think luxury… think Nitesh
Nitesh Land has been voted one of "Indian Luxury's most influential Brand" by Blackbook, the only luxury newsletter of the country. We believe in building value-for-money homes with a great locational advantage. A winning combination of expertise and experience has given us an unrivaled position as an industry leader, and today the company stands tall as one of India's most recognized, strong and reliable luxury brands.
Quality is the overriding philosophy at Nitesh Land. In all businesses, we adhere to our quality standards right from planning, designing, execution of construction work, to the customer service standards we set and the products we deliver. Some of our highly acclaimed projects are
● Nitesh Park Ave, the architecturally stunning tower, is at Bangalore's most sought-after location – Sankey Road. This phenomenal future development takes luxury to new heights by offering sweeping 360-degree views of the prestigious Bangalore Golf Club and Downtown Bangalore. In a few short years, Nitesh Park Avenue will provide luxurious private residences that will be a new iconic landmark in the town.

● Nitesh Logos offers unsurpassed luxury, timeless elegance and flawless precision in ultra-luxurious duplex residences in downtown Bangalore. These residences are designed to meet your most discerning needs with a private pool, floor-to-ceiling height windows, fitness center and a dedicated concierge service. With the convenience of luxury hotels, lifestyle retail and some of the finest banks in the vicinity along with a host of restaurants and bars, this is the most opulent and spectacular address in Bangalore, taking luxury living to a new level of sophistication.

● Nitesh Knightsbridge, a resplendent blend of contemporary architecture and state-of-the-art luxury homes, is a product of global acumen and inclination. Located in Bangalore's upscale residential neighborhood of Sadashiv Nagar, Nitesh Knightsbridge is poised to become a luxurious highlight in the skyline of the city. Artfully designed by the world-renowned architectural firm WATG (USA), these luxury residences exude sophistication and elegance.
We at Nitesh Land believe in creating additional value for apartment purchasers and investors, while making significant and iconic architectural contributions to India's urban landscape. Having been around in the real estate industry for a considerable period of time, we have evolved to better understand and serve the needs of our customers.